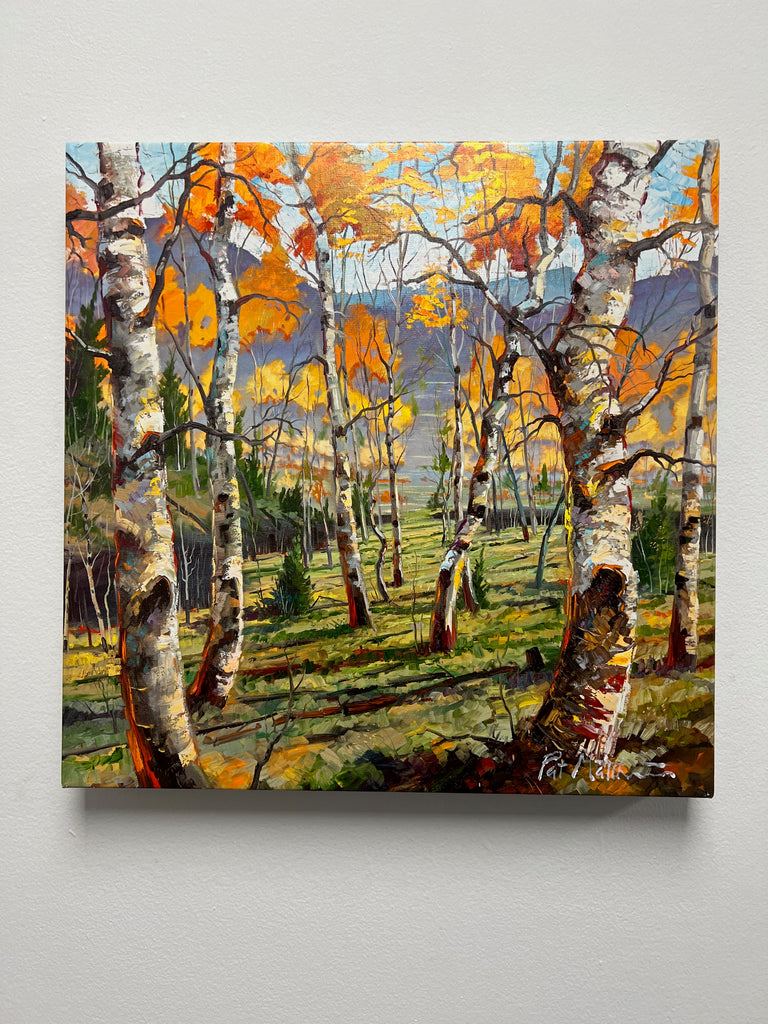 patmatthewsprints.com
Day 1 Holiday Deal: "Into the Aspen Valley" I have one of these in stock for a Holiday Deal. It's a 16" x 16"
---
I have one of these in 16" x 16" in stock:  
Archival Prints On Stretched Canvas: The edges are finished.  It is wired and ready to hang.  

THE HIGHEST QUALITY PRINTS ON CANVAS. These prints are printed on high-quality canvas, stretched on wooden stretcher bars, the sides are painted, and they are wired and ready to hang.
There is no need to purchase a frame for these super high-quality prints on canvas. The archival ink and canvas, along with the way they are stretched give a look and feel of an original painting at a fraction of the cost.
These prints are more expensive to produce and they sell for more than the ones on paper, however, they give and feel of having an original painting.
Each brushstroke is captured and one can actually see the texture on the print. It is only when you touch it that you realize it is not the original painting. This effect is something I have tried for 15 years replicate. It is only recently that I have found this amazing photographer and printer.
They are signed in paint on the front. They are also signed, numbered, and titled in archival ink on the back.
Please watch the video on the prints here:  https://www.youtube.com/watch?v=Fb9hiuSmLCw

---
Share this Product